Nothing quite compares to a custom limousine brewery tour of the beautiful Finger Lakes Beer Trail. The Finger Lakes Beer Trail promotes awareness of the growing craft brewing industry in the Finger Lakes region, showcasing the area's microbreweries, brew pubs, tap houses, and brewing-affiliated businesses.
The Finger Lakes may be touted as "wine country", but for the brew lovers, there's something for you here, too. A flurry of new Finger Lakes craft breweries are joining forces with hops and barley farmers across New York state to bring you a taste of true local brew. There are so many to visit on the Finger Lakes Beer Trail that you would need several days in the area to experience them all. Visit the breweries to learn more about the region's award-winning beers that are earning national recognition and inspiring new craft brewers to bring fresh ingredients, via Finger Lakes farms, to brew. Pick your starting point and follow the map to some of the finest crafted beers in America.
Metropolitan Limousines also offers complete luxury transportation services throughout New York State. Ask about corporate transportation, weddings, birthday parties, and other special occasions.
Spend the day tasting beer without the hassle of driving your own car. Let us be your designated driver. Call us today and get ready to have an unforgettable Finger Lakes Beer Trail experience. Great memories are only a phone call away!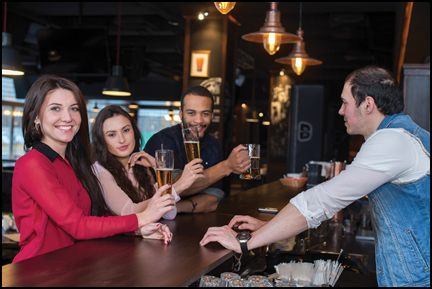 Beer Trail Expected Code of Conduct
Please call (585) 444-0123 or request a quote online for updated information.